Halloween Template For Darkroom Software
Posted on October 18, 2021
By

Russell Richardson

1906 Views
Create a Halloween Green Screen Background in minutes
Installation instructions are included
Darkroom Software's Halloween Template Bundle Is The Perfect Way To Get In The Mood For The Spooky Season! This Awesome Bundle Includes An Abandoned House, Rusty Car, Skeleton, Surreal Background With The Moon.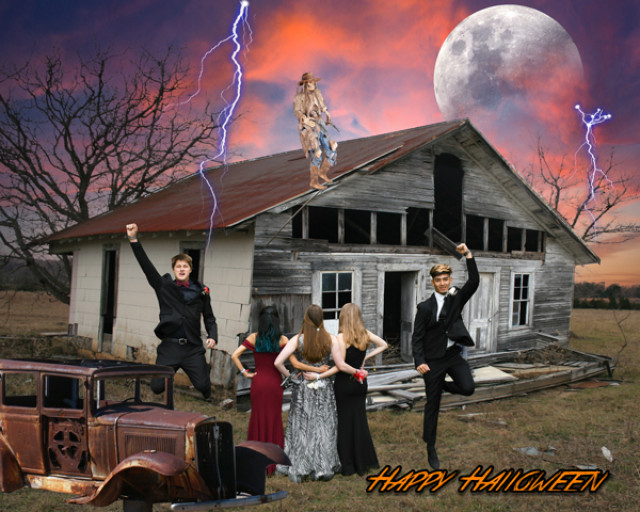 HALLOWEEN BUNDLE
We'll discuss how these templates work, talk about the pricing and offer a few tips on how to use them. When purchasing the darkroom software Halloween template bundle in 2021 for $25, you'll receive a bonus greenscreen background absolutely free! Everything you see is in the 2021 Halloween template for darkroom software is available for purchase at https://www.darkroomtemplates.com/2021-halloween-green-screen-bundle/.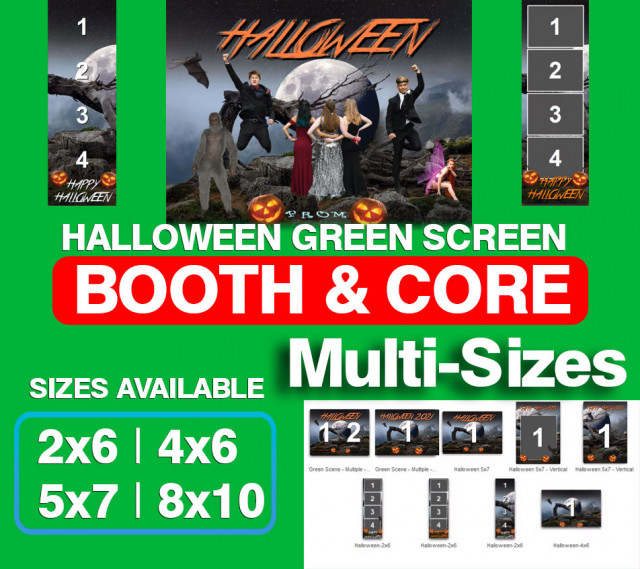 HALLOWEEN EVENT WORKFLOW
Once you've received your green screen template, please load an image to test before your event. Remember, you only have one night at your event, and if you're lucky, you have two Halloween events to showcase your photos.
HALLOWEEN GREEN SCREEN
I'm uncertain of any other green screen templates that allow the repositioning of background graphics. I thought it would be fun to rescale and move the moon to enhance your background with this surreal effect. By the way, I have also included one free, outlaw skeleton. He's on the porch, but you can move him to the roof. Feel free to move him about the group photo, but he will remain behind your group. I suggest keeping your live guests in the foreground.
DUAL BACKGROUNDS
If you buy this Halloween template in 2021, you will receive a second green screen background absolutely free. These templates will give you every popular size to get you through your green screen event for 2021, 2x6, 4x6, 5x7, and 8x10.
BONUS TEMPLATE
The second template setting is on a rocky hilltop overlooking the moon. There are a couple of pumpkins, a bat, and I changed up the Halloween font. This font is called True Lies, and I'll include a link for this font, should you choose to use it. TRUE LIES FONT: https://www.dafont.com/true-lies.font If you have two groups or individuals, who are distancing or didn't have the space for the initial photo, select the multi-photo template to add your second image. As you can see, the fairy is in the second photo. I'm rescaling the image to position her near the rocks. All tasks are easily accomplished using Darkroom Software.
VIDEO INSTRUCTIONS
Once you have the Halloween Bundle template, please follow along with the installation instructions below.
Halloween Greenscreen Installation Instructions